Production Description
Precaution to the Users
1.The storage spot of SiC refractory materials should be kept tried, away from mist and wet.
2.Do not pile the SiC refractory materials on the top of another, it is preferable to put them in a vertical order.
3.After the SiC refractory materials plate is sprayed with alumina solution, it should be laid dried around the kiln before use.
4. To get longer useage and avoid damnification, the SiC refractory materials should lay dried and put on the refractory plate.
5.After the products is glazed, the bottom of glazed product should be cleaned.
6.When building refractory plates, the refractory supporter should be aligned.
7.The distance between refractory plates should keep upon 14-20mm.
8. The design of sintering curve should meet the requirement of normal operation. Avoid heating or cooling in a short time.
9.When cooling takes place, it should be cooled gradually, avoiding exerting cold air to get a fast cooling.
10.When moving from the kiln, one should avoid carrying it at high temperature or hitting.
It can be used in the lining of heat-exchanger in coke oven and other kind of heating equipments.
Typical Quality Analysis:
Chemical Composition SIC >=

%

90

Physics property

Max.Service Temp.

ºC

1400

Refractoriness >=

SK

39

2kg/cm2 Refractoriness under load T2 >=

ºC

1790

Modulus of Rupturt at room temp >=

Kg/cm2

500

Modulus of Rupture at 1400ºC >=

Kg/cm2

550

Compressive strenght >=

Kg/cm2

1300

Thermal Expansion at 1000ºC

%

0.42-0.48

Apparent Porosity

%

≤20

Bulk Density

g/cm3

2.55-2.7

Thermal Conductivity at 1000ºC

Kcal/m.hr.ºC

13.5-14.5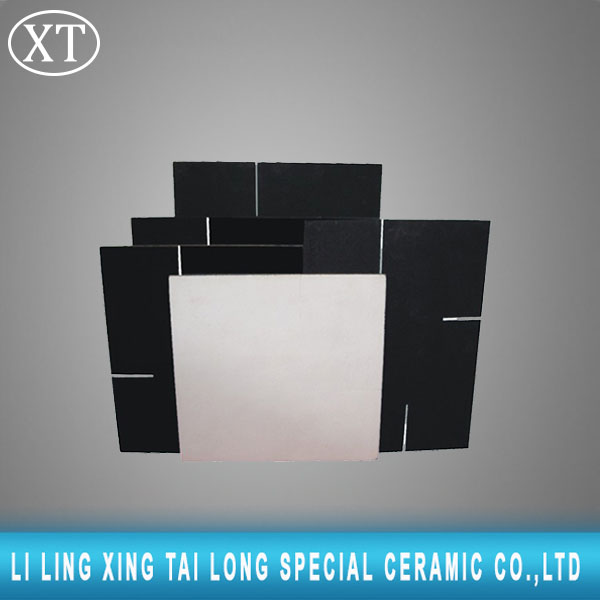 Our Services

1.Why choose Xingtailong?

High puriy material make sure high max working temperature,

Tight tolerance make sure the right installation.

Large quantity in stock ensured fast delivery.

Large capacity reduce materical prices.

2.Our service of Xingtailong:

Inquiry response: Your inquiries will be replied in 24 hours.

Sample support: Two free samples are available in 3~5days.

Delivery time: Your shipment will be loaded in 15~25days.depends on quantity.

Payment term: T/T, L/C, D/P, D/A, Western Union (Sample only) We can supply the products according to customer's