Production Description
1) Silicon carbide refractory ceramic plate features:
a)Excellent Thermal Shock Characteristics
b)Corrosion Resistance
c)As Cast Tight Dimensional Tolerances
d)High Creep Resistance
e)Superior Wear Resistance
f)High strength, extreme hardness,wear resistance, high temperature tolerance, corrosion resistance, oxidation resistance,thermal shock resistance, high thermal conductivity, low coefficient of thermal expansion, creep resistance under high temperature and so on.
2) Sic refractory Sic ceramic plate benefits:
a)Superior Oxidation Resistance
b)Improved Performance
c)Lowered Cost Burden
d)Longer Life Between Replacement/Rebuilds
e)Allows Lower Weight
f)Very High Thermal Conductivity
3) Silicon carbide refractory ceramic plate is widely used in industrial production
a)Automobile Industry
b) Boiler Industry
c) Chemical Industry
d) Crystallite Glass Industry
e) Magnetic Materials Industry
f) Metallurgy
g) Metallurgy Industry
h) Paper Industry
i)Petroleum Industry
4) Silicon carbide refractory ceramic plate life is several times than others.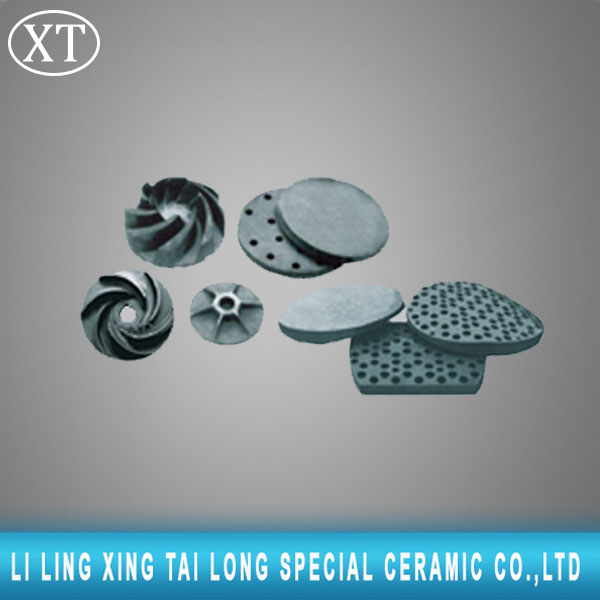 Our Services

1.Why choose Xingtailong?

High puriy material make sure high max working temperature,

Tight tolerance make sure the right installation.

Large quantity in stock ensured fast delivery.

Large capacity reduce materical prices.

2.Our service of Xingtailong:

Inquiry response: Your inquiries will be replied in 24 hours.

Sample support: Two free samples are available in 3~5days.

Delivery time: Your shipment will be loaded in 15~25days.depends on quantity.

Payment term: T/T, L/C, D/P, D/A, Western Union (Sample only) We can supply the products according to customer's request.